What Will Facility Management Look Like in 2021?
Year after year, we turn the page in January and resolve that this time, things will be different. We usually sorta mean it until "life" kicks in with all the same distractions, interruptions, and challenges that kept us from taking action last year.
But coming off the year we had in 2020, surely this January is different, right?
It definitely is for those among us responsible for the daily management of commercial, industrial, municipal, and retail facilities. For facility managers, 2021 is lining up to be a serious year for serious change.
New research backs this up, making the case that now is the time to look closely at the way we run our public and commercial spaces.
Serious News for Commercial Real Estate
Last month, an important study was released by Building Owners and Managers Association International (BOMA), Yardi Systems, Inc., and Brightline Strategies. You can find out more here: https://www.boma.org/covidimpact
BOMA commissioned the study, which was underwritten by a grant from real estate software company Yardi. Real estate research and advisory services firm Brightline Strategies conducted the survey to capture insights from more than 3,000 nationwide office space decision-makers and influencers about the ways COVID-19 has impacted their thinking regarding commercial real estate.
The study includes some encouraging news, but there are also some red flags for property owners and managers looking to engage in "business as usual" in the new year.
First…the Good News
Among the study's key findings, several points reflect positively on the state of the relationship between tenants and landlords across the commercial real estate industry. According to the study:
65% of commercial office decision-makers continue to see significant value in on-site business operations, particularly as they relate to the three Cs: collaboration, coaching and culture.
78% of respondents approve of the response their current property owner or operator has implemented during COVID-19
77% report confidence in understanding how to reduce and manage risk in their physical office.
47% of all tenants say their landlord's coronavirus response exclusively has made them more likely to renew, citing proactive communications and a renewed focus on safety and security.
Almost half of the survey respondents (46%) are seeing more value in personal relationships with their property management teams.
For facility managers working hard to maintain solid relationships with their tenants and other facility stakeholders, these points highlight areas of focus that have been largely successful during 2020.
On a More Sobering Note
The BOMA study also revealed some sobering news for landlords and facility managers looking to start the year strong in 2021.
Collected data reveals that 33% of commercial office decision makers reported a 25% dip in revenue, along with an immediate need to reduce overhead. Additionally, another 27% of respondents stated that they were vulnerable for a similar decline in revenue by the end of 2020.
The study results confirm this trend, with several data points highlighting the number of tenants struggling or potentially struggling to stay afloat, as seen in the following data:
62% of office tenants see less value in their physical space than before the pandemic
43% of tenants are seeking to reduce the size of their office square footage
37% applied for small business emergency loans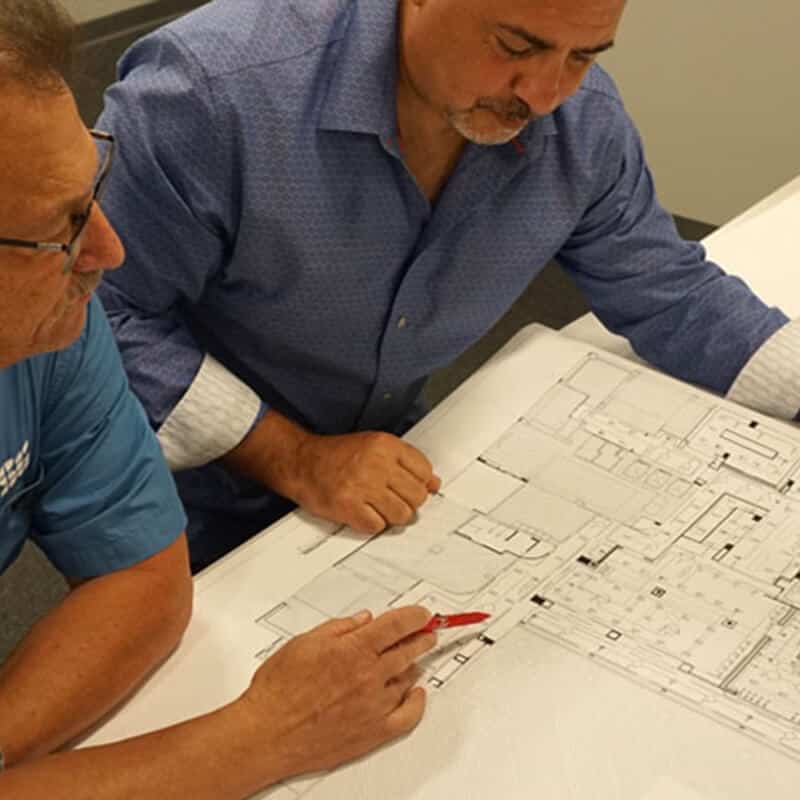 When the survey asked respondents to offer a prediction for the future, 57% said that they see the coronavirus pandemic as a clear inflection point that will require new thinking about their office space requirements moving forward. (Only 29% of respondents felt that the current health crisis was only a momentary setback.)
What's the Takeaway?
The impact study presents some encouraging data, but it also delivers a stern warning to facility managers beginning the new year with only a vague idea that "something" needs to change.
The BOMA study clearly shows what tenants are looking for from owners and property managers in both the short and long term.
In the short term (as in, right now if you have not already done so), facility managers should understand that 65% of survey respondents consider twice-daily office disinfecting as a positive standard operating procedure.
For commercial real estate tenants and others who use public buildings, there is now a clear expectation that facility management will be taking proactive measures to assure general disinfection of the air and surfaces within those facilities.
In the long term, facility managers should expect more change in the way their customers view their essential relationships with commercial property.
The BOMA study demonstrates that among survey respondents, there is still a widespread view that office environments are key ingredients for business success. While office design, size, and functionality will likely continue to evolve, 74% reported that in-person offices are operationally vital to their businesses.
Now, For the New Year's Resolution
The BOMA study provides a clear snapshot of the commercial real estate landscape as 2020 rolls over into the new year. And while the study focuses on commercial landlords and tenants, the findings can easily be applied to other types of facility management scenarios.
The bottom line is this: COVID-19 and 2020's extended season of remote working has changed the way we all think about all the public facilities we visit, work in, and rely upon.
With the new year, facility managers and administrators have a new opportunity to focus on the means and methods by which they disinfect their buildings and promote health and safety for their employees and customers.
While effective cleanliness and disinfection policies have always been an important competitive differentiator for commercial properties, the new year brings a new reality: clean and safe commercial properties are the only ones likely to remain open in the age of COVID and in the post-COVID world.
Where Resolutions Meet Solutions
Much of what facility managers need to do in 2021 to maintain their businesses in the age of hyper-vigilant public health focus is already known. Basic cleanliness and ordinary sanitation methods are always the first line of defense against the transmission of viruses and other pathogens.
There are other options available, however, that provide an additional level of assurance that the public spaces we shop in, learn in, pray in, and work in every day are cleaner than they've ever been before.
At FSG, we value solutions for our customers so highly that we never stop looking for new ones. Call us today at (512) 886-1258 with any questions you have about facility safety and cleanliness, and about the various advanced technology disinfection solutions being used across the country in 2021.