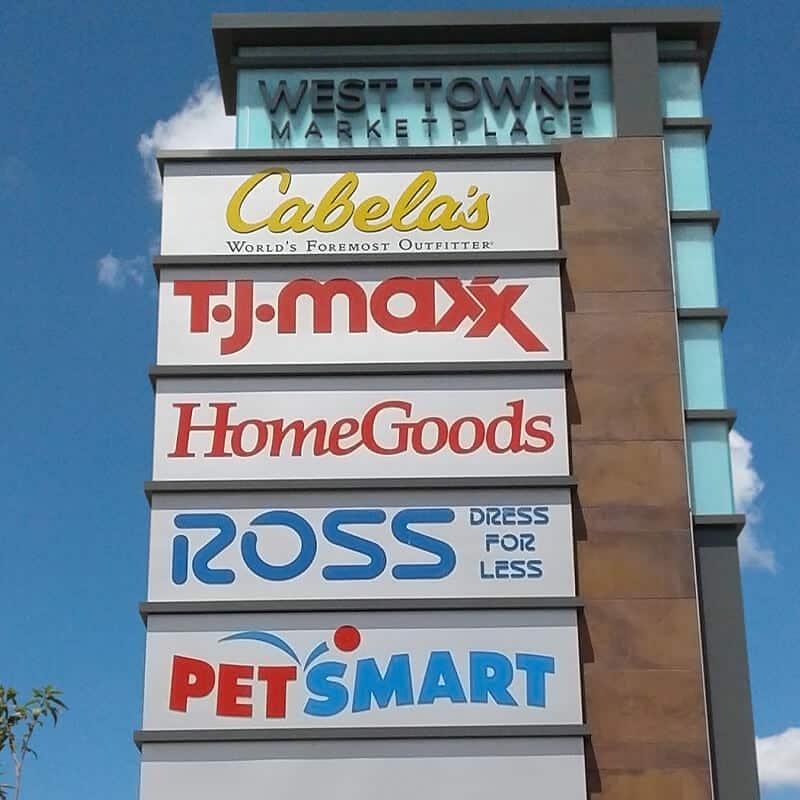 Choose Your Sign!
So you need a new sign. The problem is that you aren't a sign expert. Don't worry, FSG has you covered. By simplifying the process, FSG has taken the confusion out of one the biggest things that shouldn't be confusing! Start by choosing the sign you need from the Chase Signs Package Guide.
Get it Built!
Once you have picked the right sign, FSG get's to work building it in our 53,000 sq. ft. fabrication facility in Austin Texas. FSG uses the right signage fabrication tools and techniques to make sure your sign will last for years to come! Click the button below and answer a few questions for us to start your sign order.
Get it Installed!
As a business operator, we understand that you may not be a sign installation expert. That's why we take care of making sure your signs are installed correctly the first time, every time. Whether you have one store, or a thousand, FSG is able to scale our process to meet your signs challenges.
Six Steps to a Sign You Can Be Proud Of
As a local, regional, and national signs vendor, FSG stands ready to build, install, and maintain your sign, wherever you're located across the United States.
Here's how we do it:
Begin by giving us your idea, your design, or let us help come up with a design. Give FSG the green light by confirming your choice and site. We'll take it from there.
We conduct a thorough assessment of your facility or facilities and tailor your chosen sign to make sure it looks and fits correctly.
FSG will review your requirements with you to make sure everyone is on the same page.
FSG Signs experts will research your local codes and ordinances and pull all the necessary permits for you so you can focus on what you do best.
FSG Signs will build your sign in our 53,000 sq. ft. facility in Austin, Texas. We will make sure your sign is where it needs to be, when it needs to be there.
We will coordinate the installation around your schedule to ensure the least inconvenience possible. Our crew will arrive on time, complete the installation, and resolve any related issues on-site before we leave. We're only finished when you're completely happy.
Track Your Project Online
Once your sign order is in our system. You can track your progress using our online tracker. You'll be able to see milestones and notes on your order as it progresses through the process.
Whether you need help next door, or in the next state, FSG is able to find solutions for you that get results nationwide. FSG has offices and branches across the United States that can get the job done. Ask our team about how FSG can help you in other parts of the country.
The strength to get the job done.

Since 1982, FSG has served customers of all size and in all industries. From single-store operations to Fortune 100 enterprises, FSG has seen every type of facility and challenge.

Every FSG customer gets the benefit of our experience and knowledge in the solutions we provide. Know you're working with a partner that is ready to serve, whatever may come.

Our commitment to results is matched by our desire to see every client succeed. That's why FSG stands behind every project we design, build, or install. We are focused on your success.
Whether you're across the nation, or around the corner...
Get started today! Fill out the form and we'll schedule a call to talk through a custom solution for you.