Powering and Lighting Businesses of all sizes around California
Whether you need help next door or in the next state, FSG delivers solutions for you today. FSG has licensed electricians and experts with years of experience in locations across the United States. We are proud to serve the lighting and electrical needs of commercial clients and general contractors in the San Francisco Bay area, and other parts of Northern California.
Lighting & Electrical Solutions For Your Business
Become Part of the FSG Team
FSG is Hiring
As one of the nation's largest single-source providers of lighting and electrical products, electrical services, and electrical construction FSG is expanding our staff and seeking outside sales reps, journeyman electricians & more! Become a team member of the nation's top electrical contractors by applying below.
FSG San Francisco Lighting Services
A Full-Service Licensed Commercial Electrician Ready When You Need Us
Business owners and facility managers face complex challenges with their lighting systems, that's why we offer a full range of lighting solutions for our customers.  Our team of lighting consultants and commercial electricians focuses on delivering excellent customer service on every job. We serve the interior and exterior lighting needs of the greater San Francisco area.
Our San Francisco Area Services & Capabilities Include: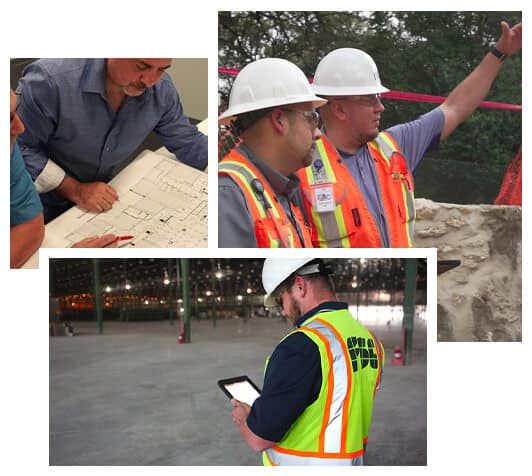 4 Reasons to Upgrade Your Lighting to LED
LED lighting systems use less energy than traditional incandescent lighting and fluorescent lighting, therefore reducing energy costs.
In addition to being more energy efficient, LED lighting produces a higher light output, and color rendering resulting in higher quality of light
LED lighting has a longer lifespan than legacy light sources. So you'll be changing your light bulbs less and focusing maintenance efforts elsewhere.
Upgrading to new fixtures and LED bulbs can result in high rebate amounts from your utility company to help fund your lighting system projects.
Helping The Bay Area Business Owner
Supporting Your Business is What We Do Best
Facility Solutions Group is an industry leader in electrical construction, electrical installation, commercial electrical services, and lighting retrofits. From design to budgeting, from procurement to installation, FSG offers a complete and competent solution for all types of facilities and commercial customers including:
A Few of Our California Projects
City of Irvine - Woodbury Community Center | Lighting Retrofit | Irvine, CA
Dr. Pepper Snapple Group | Electrical Service | Sacramento, CA
Fullerton Elementary School District | Electrical Service | Fullerton, CA
LSI Industries Inc - Valero Riverside CA | Lighting Repairs | Riverside, CA
Meritage Resort & Spa | Lighting Products | Napa, CA
Newport Beach Country Club | Lighting Products | Newport Beach, CA
San Luis Rey Training Center | Lighting Retrofit | Bonsall, CA
Urban Plates | Lighting Repairs | Dublin, CA
Ally Energy Solutions LLC - Fedex Freight Bakersfield | Electrical Construction | Bakersfield, CA
ARCO/Murray National Construction - Top Golf Ontario | Electrical Construction | Ontario, CA
BRW Architects - San Pedro Post Office | Electrical Construction | San Pedro, CA
COMAR - Comar Ranco | Electrical Construction | Cucamonga, CA
Gilbane Building Company - California State University, Northridge Sierra Hall | Electrical Construction |  Northridge, CA
Iwata Bolt USA | Electrical Construction | Garden Grove, CA
Top Golf El Segundo | Electrical Construction | El Segundo, CA
Sinanian Development - First Point Apartments | Lighting Retrofit | Santa Ana, CA
4 Reasons Why FSG is the Smart Choice

We're not hiding anything.

Saving you valuable time and energy.

Expect the highest quality work.

Right for your bottom line & the environment.
What our Customers Have to Say

If your looking for a specific bulb or light this is the place to go! Great staff and very knowledgeable!
In FSG, we found a partner that will be here with us for the long haul. We know that if ever we need them, they are only a phone call away.
The sales people here were so helpful, knowledgeable, and attentive. I had visited 2 other lighting stores before this one. They were able to diagnose and resolve my lighting issue (a broken ceiling hanging lamp) and answer all my questions. I really appreciate their patience and the time they took to help me.
Great customer service and response time.
Members are very pleased with the new lighting. As we get into late spring and summer, playing at night is a necessity. On average after dark scheduling and events have increased 30% since the lighting retrofit.
We love working with FSG. They're professional. They are always willing to go above and beyond. Their attention to detail and their attention to safety is very much appreciated.
I am the Service Manager for 68 retail stores all over NM and I use FSG for all my electrical service. They are professional and very good at what they do. I have used many electricians in the State and none compare in reliability, customer service or competency.
FSG is an amazing Company! They recently replaced both interior and exterior lights on our property at Arrowhead Ridge Apartments. The staff is very professional and always friendly. B.Quintana was always great with following up & making sure everything was on track. I would recommend this company for any of your electrical needs!
Krystin Dowling, Arrow Ridge Apartments
The guys at the counter were very friendly and knowledgeable. They also helped me select the perfect LED's for my location. Thank You.
Great technical support, Bryan and Earl are pros at what they do!
More than Just San Francisco
Whether you need help next door, or in the next state, FSG is able to find solutions for you that get results nationwide. FSG has offices and branches across the United States that can get the job done. Ask our team about how FSG can help you in other parts of the country.
Starting Your Next Project Is Easier Than You Think
Schedule a Call with an Expert
Sed diam nonumy eirmod tempor invidunt ut labore et dolore.
We'll Provide a Free Estimate
Sed diam nonumy eirmod tempor invidunt ut labore et dolore.
Sed diam nonumy eirmod tempor invidunt ut labore et dolore.
FSG is committed to more than just talk, but it does take a conversation to get the ball rolling! Call us today and ask for a facility efficiency consultation or fill out our on-line form and one of our team members will get back to you within two hours.