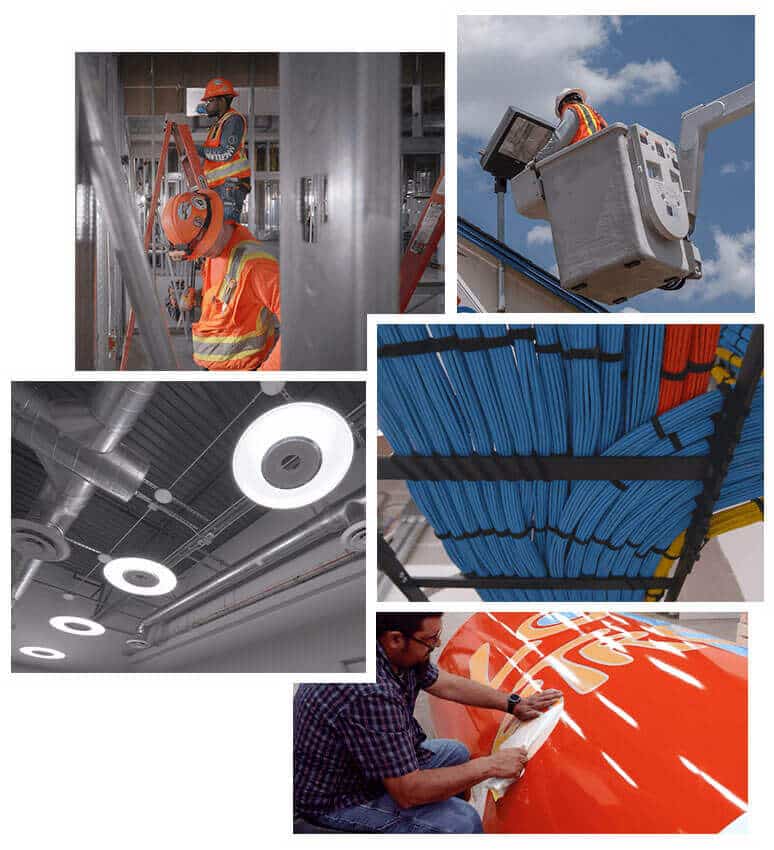 FSG is built to make a difference.
Since 1982, our commercial electrical & lighting repair & maintenance services have helped thousands of businesses find strength in their facilities.
We believe it should be easier for businesses and other organizations to get help with their facilities challenges. We're motivated by the greater success our clients can experience when their buildings truly start working for them.
23,000+ companies large and small trust FSG
FSG San Antonio excellent job and big thanks to the young men that help.
Ron Thompson
Ron Thompson
While the products and service provided by FSG and Bernie Erickson have always been good, the service they have provided to schools across Montana during the past seven months of the pandemic has been exceptional!  Montana Cooperative Service with member districts across the state has recently awarded FSG our highest award, Montana's 'Best of the Best' for 2020.
Dave Puyear, Montana Cooperative Services
Dave Puyear, Montana Cooperative Services
I love coming here they always have what I need and when I'm not sure what I need they are very helpful on recommending the best product for the job great prices and friendly staff and electricians I highly recommend FSG Denver
Victor Brown
Victor Brown
FSG is great to work with employees are very courteous and safety conscious when servicing Lowe's Corporate Facilities, when a request is submitted FSG is very responsive usually between 24 to 48 hour turn around very friendly and attentive to all of our needs. Many, many thanks and greatly appreciated!
Ricardo Baca, Lowe's
Lowe's
Members are very pleased with the new lighting. As we get into late spring and summer, playing at night is a necessity. On average after dark scheduling and events have increased 30% since the lighting retrofit.
FSG always comes through with their expertise and quality products. We are very appreciative of their supportive and cooperative efforts. Thanks. RC
Rodolpho Carrizales
Rodolpho Carrizales
Great employees, well managed, clean showroom knowledgeable personnel. Good experience.
Hazel Barmore
Hazel Barmore
If your looking for a specific bulb or light this is the place to go! Great staff and very knowledgeable!
Joseph Aguilar
Joseph Aguilar
Greenbox Self Storage has always been pleased to do business with FSG. They have helped us with everything from LED rebates to old T8 bulb replacements and recycling. Ever professional and easy to work with, highly recommend!
James Smith, Greenbox Self Storage
Greenbox Self Storage
I have worked with FSG for quite a few years now they do a tremendous job and are very responsive and keep you up-to-date at all times, they have a great staff 5 star
FSG is only as strong as our teams. We're always looking for people who are ready to make a difference. Take charge, make a move, and come find out where we can go together.
Around the corner and around the country.