FSG is a group of teams focused on solving facility challenges large and small.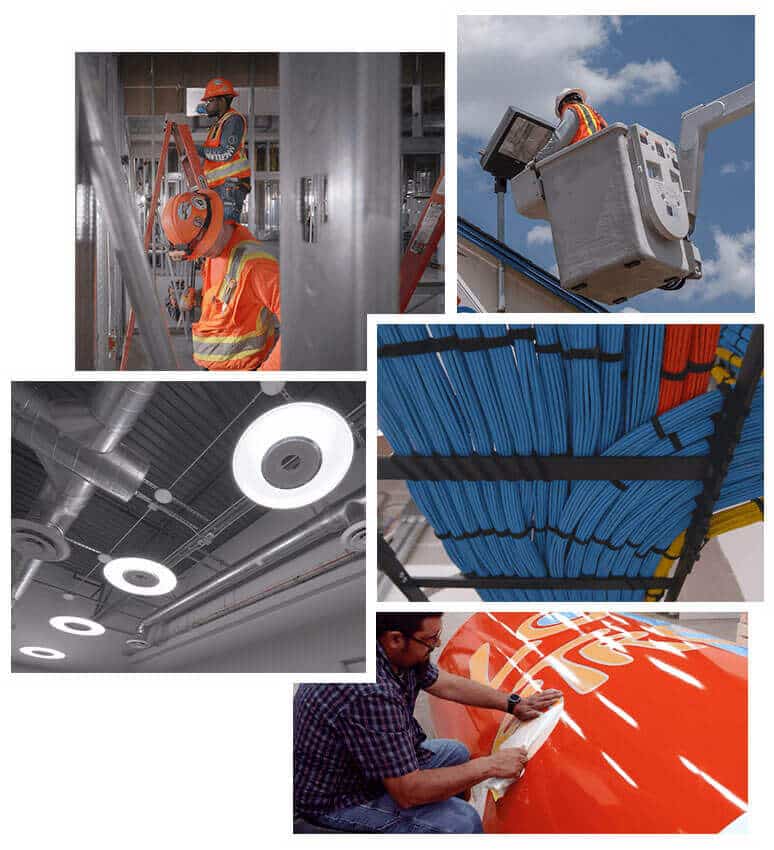 FSG is built to make a difference.
Since 1982, we've helped thousands of businesses find strength in their facilities.
We believe it should be easier for businesses and other organizations to get help with their facilities challenges. We're motivated by the greater success our clients can experience when their buildings truly start working for them.
23,000+ companies large and small trust FSG
Excellent work. Knowledgeable electricians and fair pricing.
I am the Service Manager for 68 retail stores all over NM and I use FSG for all my electrical service. They are professional and very good at what they do. I have used many electricians in the State and none compare in reliability, customer service or competency.
I absolutely love their Customer Service and Ms. Dorthy at the counter is worth 2Million a year easily as great as she is!
R.A. Roberts
R.A. Roberts
Great customer service, they show when they say they will. The electricians very knowledgeable and know there stuff. The staff in there showroom go out of there way to give the best customer service. I guess that's why they have been the only electrician I've used for the last 10 years and will continue to call them when needed.
Michael Bailey
Michael Bailey
In FSG, we found a partner that will be here with us for the long haul. We know that if ever we need them, they are only a phone call away.
Lindsay Tyson, Davita
Davita
FSG provides a variety of services. I deal with the lighting supply folks. If you cannot find something in the way of lighting, it is a pretty sure bet that they can get it for you. They also carry a variety of electrical supplies, as well as tools. Their pricing is competitive.
FSG has been the classic example of a company that under-promises and over-delivers. I can vouch for them. These guys are the real deal.
Cliff Collier, Howdy Honda
Howdy Honda
Great customer service and response time.
The sales people here were so helpful, knowledgeable, and attentive. I had visited 2 other lighting stores before this one. They were able to diagnose and resolve my lighting issue (a broken ceiling hanging lamp) and answer all my questions. I really appreciate their patience and the time they took to help me.
Cristal Carrasco
Cristal Carrasco
They are one of the few places I could find that will recycle fluorescent tubes, specifically the 8′ variety. They're quite a bit cheaper than one of the chain stores around here that also would do that.
FSG is only as strong as our teams. We're always looking for people who are ready to make a difference. Take charge, make a move, and come find out where we can go together.
Around the corner and around the country.
Make your facilities better.
Work smarter, make employees and customers happier, save money, and enjoy a modern environment. FSG is here to help.