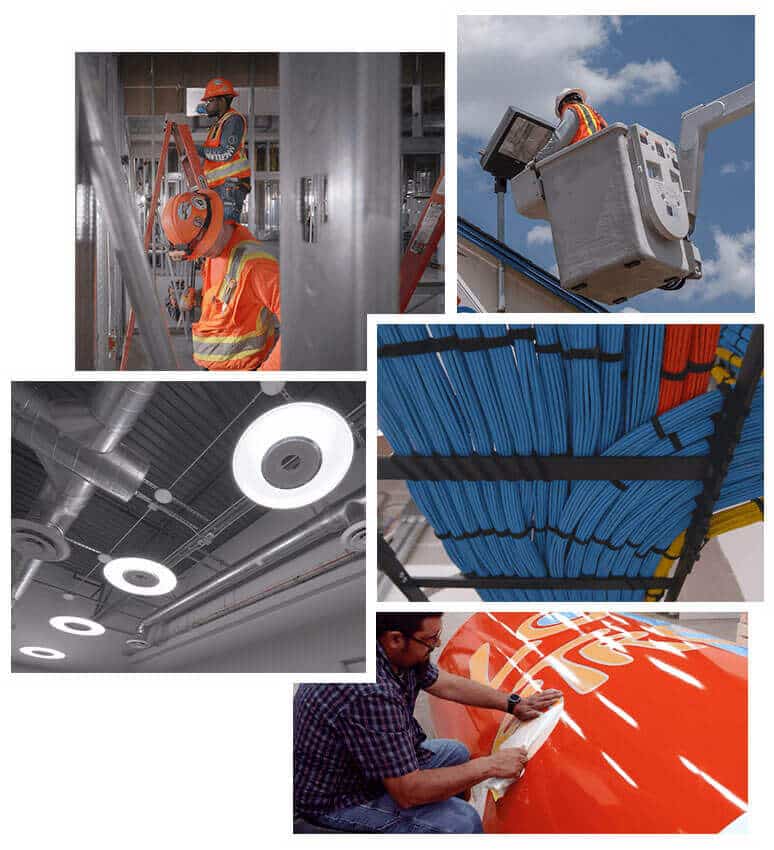 FSG is built to make a difference.
Since 1982, our commercial lighting repair and maintenance services has helped thousands of businesses find strength in their facilities.
We believe it should be easier for businesses and other organizations to get help with their facilities challenges. We're motivated by the greater success our clients can experience when their buildings truly start working for them.
23,000+ companies large and small trust FSG
I have worked with FSG for quite a few years now they do a tremendous job and are very responsive and keep you up-to-date at all times, they have a great staff 5 star
I absolutely love their Customer Service and Ms. Dorthy at the counter is worth 2Million a year easily as great as she is!
R.A. Roberts
R.A. Roberts
FSG is great to work with employees are very courteous and safety conscious when servicing Lowe's Corporate Facilities, when a request is submitted FSG is very responsive usually between 24 to 48 hour turn around very friendly and attentive to all of our needs. Many, many thanks and greatly appreciated!
Ricardo Baca, Lowe's
Lowe's
We love working with FSG. They're professional. They are always willing to go above and beyond. Their attention to detail and their attention to safety is very much appreciated.
Jake Mertel, TMG Core
TMG Core
I am the Service Manager for 68 retail stores all over NM and I use FSG for all my electrical service. They are professional and very good at what they do. I have used many electricians in the State and none compare in reliability, customer service or competency.
Great customer service, they show when they say they will. The electricians very knowledgeable and know there stuff. The staff in there showroom go out of there way to give the best customer service. I guess that's why they have been the only electrician I've used for the last 10 years and will continue to call them when needed.
Michael Bailey
Michael Bailey
I have used FSG for numerous projects. They have been great business partners on our many projects.
FSG always comes through with their expertise and quality products. We are very appreciative of their supportive and cooperative efforts. Thanks. RC
Rodolpho Carrizales
Rodolpho Carrizales
If your looking for a specific bulb or light this is the place to go! Great staff and very knowledgeable!
Joseph Aguilar
Joseph Aguilar
I love coming here they always have what I need and when I'm not sure what I need they are very helpful on recommending the best product for the job great prices and friendly staff and electricians I highly recommend FSG Denver
Victor Brown
Victor Brown
FSG is only as strong as our teams. We're always looking for people who are ready to make a difference. Take charge, make a move, and come find out where we can go together.
Around the corner and around the country.
Commercial Lighting & Electrical Contractors
Make your facilities better.
Work smarter, make employees and customers happier, save money, and enjoy a modern environment. FSG is here to help.