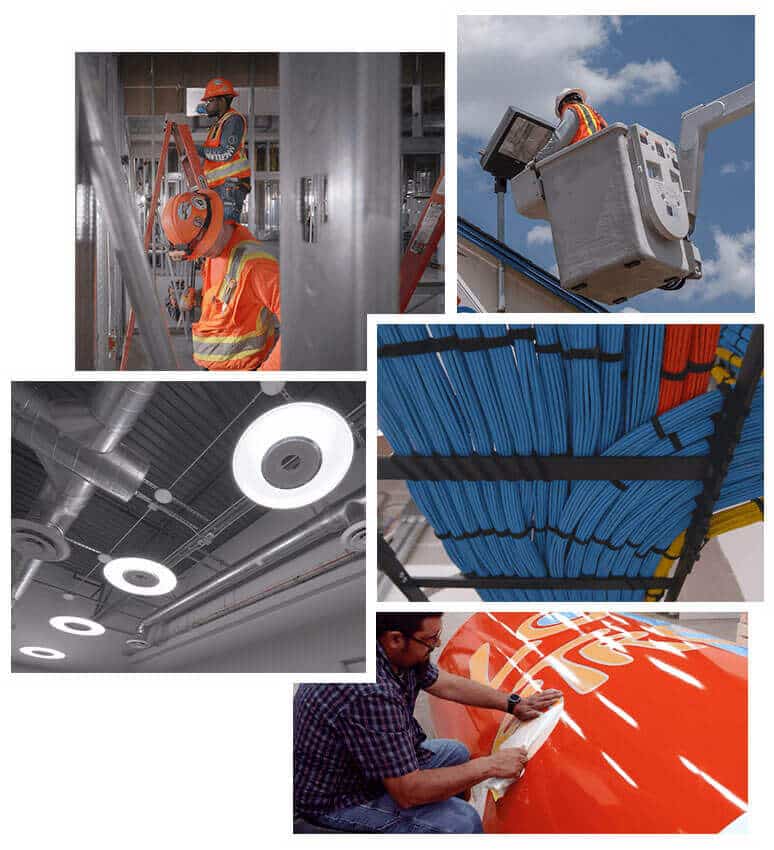 FSG is built to make a difference.
Since 1982, our commercial electrical & lighting repair & maintenance services have helped thousands of businesses find strength in their facilities.
We believe it should be easier for businesses and other organizations to get help with their facilities challenges. We're motivated by the greater success our clients can experience when their buildings truly start working for them.
23,000+ companies large and small trust FSG
FSG San Antonio did an excellent job on our commercial lighting project. We had to change out our old metal halide lights in a 40,000 sq ft warehouse, and the LED lights are amazing. We received an energy rebate and we are already saving money. Thanks Wyatt and team!
Steven Jacobs
Steven Jacobs
The sales people here were so helpful, knowledgeable, and attentive. I had visited 2 other lighting stores before this one. They were able to diagnose and resolve my lighting issue (a broken ceiling hanging lamp) and answer all my questions. I really appreciate their patience and the time they took to help me.
Cristal Carrasco
Cristal Carrasco
Members are very pleased with the new lighting. As we get into late spring and summer, playing at night is a necessity. On average after dark scheduling and events have increased 30% since the lighting retrofit.
Excellent work. Knowledgeable electricians and fair pricing.
Greenbox Self Storage has always been pleased to do business with FSG. They have helped us with everything from LED rebates to old T8 bulb replacements and recycling. Ever professional and easy to work with, highly recommend!
James Smith, Greenbox Self Storage
Greenbox Self Storage
The guys at the counter were very friendly and knowledgeable. They also helped me select the perfect LED's for my location. Thank You.
Great customer service, they show when they say they will. The electricians very knowledgeable and know there stuff. The staff in there showroom go out of there way to give the best customer service. I guess that's why they have been the only electrician I've used for the last 10 years and will continue to call them when needed.
Michael Bailey
Michael Bailey
FSG is an amazing Company! They recently replaced both interior and exterior lights on our property at Arrowhead Ridge Apartments. The staff is very professional and always friendly. B.Quintana was always great with following up & making sure everything was on track. I would recommend this company for any of your electrical needs!
Krystin Dowling, Arrow Ridge Apartments
Arrow Ridge Apartments
Great technical support, Bryan and Earl are pros at what they do!
Ramiro Banda
Ramiro Banda
Great service and communication. They helped us save a lot of money on our electric bill and get a great rebate from SCE. Thank you all!
James William
James William
FSG is only as strong as our teams. We're always looking for people who are ready to make a difference. Take charge, make a move, and come find out where we can go together.
Around the corner and around the country.