Expertise & Experience You Can Count On
Large stocks in our MDCs reduce instances of back orders, and make sure products and supplies are on their way as soon as possible.
All shipments undergo triple-accuracy check; box-on-demand capabilities ensure properly-sized boxes for easier shipping and minimized transit damage; pallets wrapped in distinctive packaging for easy identification at your job site.
Was the shipment on time, was it complete, was it undamaged, and was it properly documented: that is the Perfect Order Index we use to judge our performance by how well we have served you.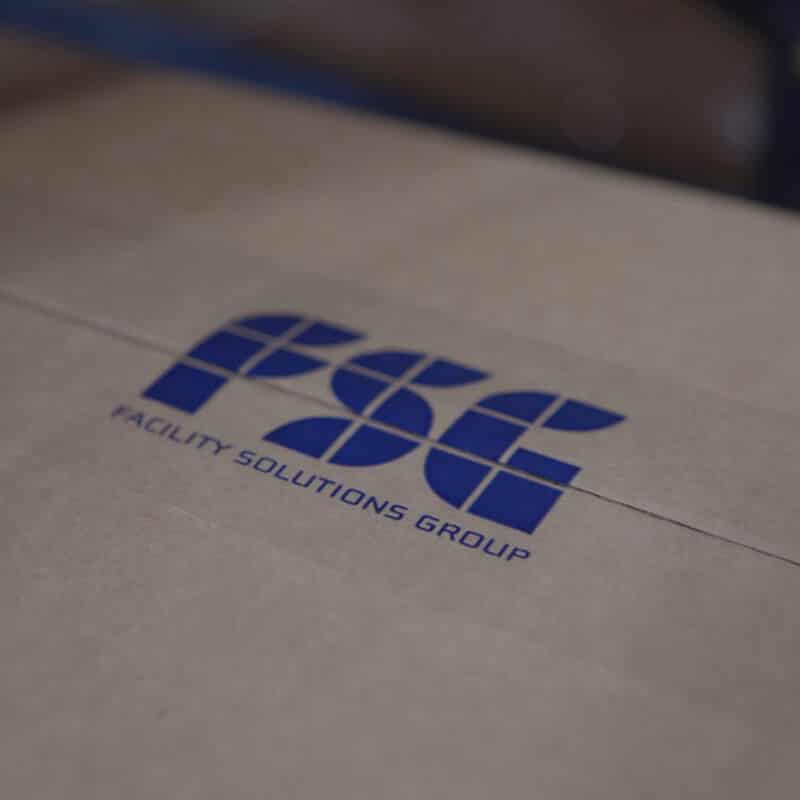 We Love Your Business
FSG relies on our Customer Care Center (CCC) and Master Distribution Centers (MDC) to deliver the products and supplies that power all of our tailor-made solutions. Completing the supply chain, from manufacturer to end user, is always a prospect fraught with potential problems. Our CCC and MDC teams love helping our customers navigate through and beyond these difficulties. 
We Love Helping Customers
At FSG's Customer Care Center and Master Distribution Centers, our guiding philosophy is that we love helping customers and we want them to always have a great buying experience, from the time they place an order to the moment their product is installed and improving their business. The FSG CCC and MDC teams live in the details so you don't have to, and you can trust that your order – and your business – is always secure with Facility Solutions Group.
The Difference is In the Details
Our MDCs carry a much larger inventory than normal warehouses, ensuring that more orders can be filled immediately upon placement, minimizing backorder delays. Each shipment undergoes a triple-accuracy check, and items are packaged in boxes created right there in the shipping center in order to provide a perfect fit that reduces shipping costs and potential for damage in transit. Every member of our CCC and MDC teams plays a vital role in making FSG's supply chain perform at its best.
You Don't Have to Be a Lighting Expert, but You Can

Feel Like One
At FSG, we've put together this comprehensive guide to help you navigate the complicated world of commercial lighting products and services. The guide walks you through replacing your commercial lighting, from the bulb types to the lighting audit to installation. Included are lighting worksheets that you can print for your team as well as a detailed bulb reference chart, so you know exactly what's in your facility.
Download Commercial Lighting Buyers Guide
The strength to get the job done.

Since 1982, FSG has served customers of all size and in all industries. From single-store operations to Fortune 100 enterprises, FSG has seen every type of facility and challenge.

Every FSG customer gets the benefit of our experience and knowledge in the solutions we provide. Know you're working with a partner that is ready to serve, whatever may come.

Our commitment to results is matched by our desire to see every client succeed. That's why FSG stands behind every project we design, build, or install. We are focused on your success.
Whether you're across the nation, or around the corner...
Get started today! Fill out the form and we'll schedule a call to talk through a custom solution for you.