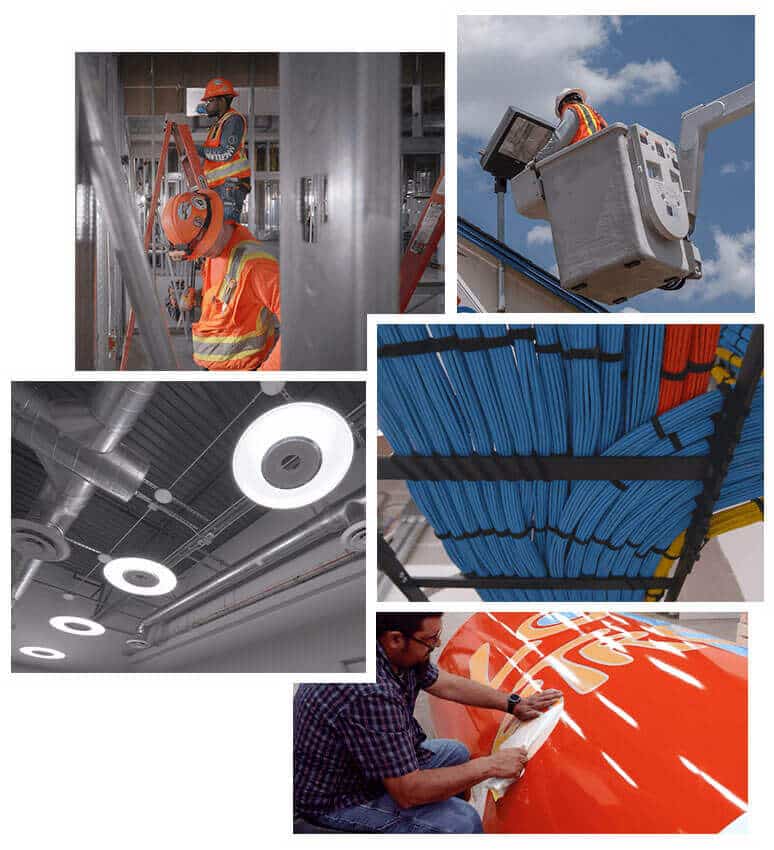 FSG is built to make a difference.
Since 1982, our commercial electrical & lighting repair & maintenance services have helped thousands of businesses find strength in their facilities.
We believe it should be easier for businesses and other organizations to get help with their facilities challenges. We're motivated by the greater success our clients can experience when their buildings truly start working for them.
23,000+ companies large and small trust FSG
FSG always comes through with their expertise and quality products. We are very appreciative of their supportive and cooperative efforts. Thanks. RC
Rodolpho Carrizales
Rodolpho Carrizales
I received prompt and excellent professional service from Latrez Miller! I am soo glad that FSG was assigned to retrofit the lights in my bakery. Chef Sonya,owner
Great customer service, they show when they say they will. The electricians very knowledgeable and know there stuff. The staff in there showroom go out of there way to give the best customer service. I guess that's why they have been the only electrician I've used for the last 10 years and will continue to call them when needed.
Michael Bailey
Michael Bailey
They are one of the few places I could find that will recycle fluorescent tubes, specifically the 8′ variety. They're quite a bit cheaper than one of the chain stores around here that also would do that.
Members are very pleased with the new lighting. As we get into late spring and summer, playing at night is a necessity. On average after dark scheduling and events have increased 30% since the lighting retrofit.
The guys at the counter were very friendly and knowledgeable. They also helped me select the perfect LED's for my location. Thank You.
FSG San Antonio did an excellent job on our commercial lighting project. We had to change out our old metal halide lights in a 40,000 sq ft warehouse, and the LED lights are amazing. We received an energy rebate and we are already saving money. Thanks Wyatt and team!
Steven Jacobs
Steven Jacobs
FSG is great to work with employees are very courteous and safety conscious when servicing Lowe's Corporate Facilities, when a request is submitted FSG is very responsive usually between 24 to 48 hour turn around very friendly and attentive to all of our needs. Many, many thanks and greatly appreciated!
Ricardo Baca, Lowe's
Lowe's
I began working at FSG almost seven years ago and found a career path that hasn't just helped me grow, but has also helped my family grow. I never dreamed I would be able to learn, grow, and do as much as I've been able to do at FSG
Brannon Bourland
FSG Team Member Since 2012
The guys here make this place a good experience. Any lighting and electrical needs can be solved by the guys here. They do residential as well as commercial projects.
Nik Mcrae
Nik McRae, Corpus Christi
FSG is only as strong as our teams. We're always looking for people who are ready to make a difference. Take charge, make a move, and come find out where we can go together.
Around the corner and around the country.