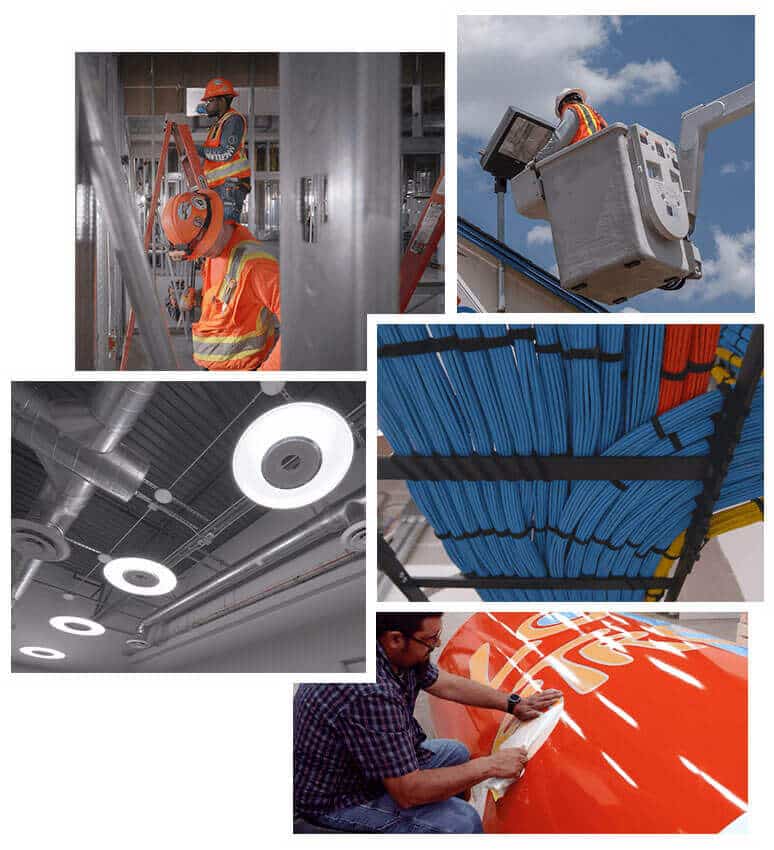 FSG is built to make a difference.
Since 1982, our commercial lighting repair and maintenance services has helped thousands of businesses find strength in their facilities.
We believe it should be easier for businesses and other organizations to get help with their facilities challenges. We're motivated by the greater success our clients can experience when their buildings truly start working for them.
23,000+ companies large and small trust FSG
I absolutely love their Customer Service and Ms. Dorthy at the counter is worth 2Million a year easily as great as she is!
R.A. Roberts
R.A. Roberts
I have worked with FSG for quite a few years now they do a tremendous job and are very responsive and keep you up-to-date at all times, they have a great staff 5 star
In FSG, we found a partner that will be here with us for the long haul. We know that if ever we need them, they are only a phone call away.
Lindsay Tyson, Davita
Davita
FSG provides a variety of services. I deal with the lighting supply folks. If you cannot find something in the way of lighting, it is a pretty sure bet that they can get it for you. They also carry a variety of electrical supplies, as well as tools. Their pricing is competitive.
Great customer service and response time.
Members are very pleased with the new lighting. As we get into late spring and summer, playing at night is a necessity. On average after dark scheduling and events have increased 30% since the lighting retrofit.
FSG always comes through with their expertise and quality products. We are very appreciative of their supportive and cooperative efforts. Thanks. RC
Rodolpho Carrizales
Rodolpho Carrizales
I am the Service Manager for 68 retail stores all over NM and I use FSG for all my electrical service. They are professional and very good at what they do. I have used many electricians in the State and none compare in reliability, customer service or competency.
Great service and communication. They helped us save a lot of money on our electric bill and get a great rebate from SCE. Thank you all!
James William
James William
Great technical support, Bryan and Earl are pros at what they do!
Ramiro Banda
Ramiro Banda
FSG is only as strong as our teams. We're always looking for people who are ready to make a difference. Take charge, make a move, and come find out where we can go together.
Around the corner and around the country.
Commercial Lighting & Electrical Contractors
Make your facilities better.
Work smarter, make employees and customers happier, save money, and enjoy a modern environment. FSG is here to help.