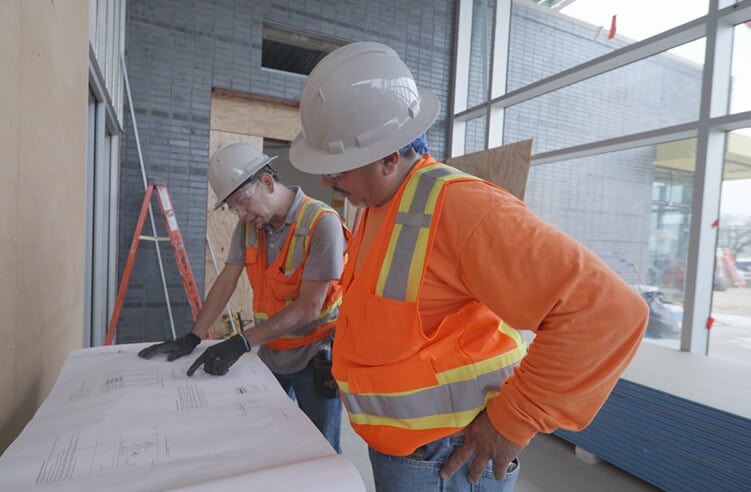 Program Design
You are looking for an implementation contractor for your utility program that understands your needs. We understand all phases of a utility program and have the national presence and experience you need to take your program to the next level.
Implementation & Management
At FSG we partner with utilities on program design, implementation, marketing, sales, customer service, energy assessments, product procurement, installation and warranty support.
Powered by FSG
Our Energy Efficiency Programs division combines the power of FSG's 35 year industry leadership to successfully reach your utility savings goals. FSG is the utility program partner you need.
FSG Has Been Supporting Utility Programs Across the U.S. for Over 10 Years
PSE&G Direct Install Program Awarded
Con Edison's "The Zone" Program Awarded
PSE&G Direct Install Program Renewed
BG&E Small Business Energy Solutions Program Awarded
Eversource Mass Save Direct Install Program Awarded
SCE&G Small Business Energy Saving Program Awarded
PSE&G Direct Install Program Renewed
Eversource and United Illuminating SBEA Programs Awarded
SCE&G SBES Program Renewed
Eversource and United Illuminating SBEA Programs Renewed
Georgia Power SCDI Program Awarded
NJ OCE DI Program Audit & Installation & Material Supply Programs Awarded
PSE&G Direct Install Program Renewed
Georgia Power SCDI Program Renewed
SCE&G SBES Program Renewed
Southern California Edison (SCE) LCR Program acquired from NRG
Awarded Idaho Power Small Business Program Contract
Awarded Renewal of Dominion Energy Small Business Energy Solutions Program
ONE PLATFORM TO MANAGE YOUR UTILITY PROGRAM
FSG's Green Solutions  is our easy to use software that interacts with existing utility software. The FSG team can customize the software to fit your utility program requirements. This proprietary platform allows FSG to easily manage the customer journey, while providing real-time, on-demand reporting to utility clients.
Programs We Currently Support
FSG has offices in more than 30 markets and has the ability to support customers across the United States. By combining our core competencies of program administration, electrical contracting, and lighting distribution with our 35+ year history, we are able to deliver a cost-effective customer experience that goes unmatched.
FSG has managed targeted DSM programs for Con Edison in New York and SC Edison in California. We have extensive experience managing turnkey SBDI programs in MA, CT, NJ, MD, SC, and GA. Additionally, FSG has performed energy retrofit projects in all 50 states, Canada, and Puerto Rico, working with utilities to maximize funding for our customers.
Albuquerque, Atlanta, Austin, Baltimore, California, Chicago, Connecticut, Corpus Christi, Dallas, Denver, El Paso, Florida, Great Lakes Region, Harlingen, Houston, Indianapolis, Kansas City, Las Vegas, New Jersey, New York City, Philadelphia, Phoenix, San Antonio, South Carolina & West Texas.
Our National Accounts team is available for companies with multiple locations across the United States.
The strength to get the job done.

Since 1982, FSG has served customers of all size and in all industries. From single-store operations to Fortune 100 enterprises, FSG has seen every type of facility and challenge.

Every FSG customer gets the benefit of our experience and knowledge in the solutions we provide. Know you're working with a partner that is ready to serve, whatever may come.

Our commitment to results is matched by our desire to see every client succeed. That's why FSG stands behind every project we design, build, or install. We are focused on your success.
You Don't Have to Be a Lighting Expert, but You Can

Feel Like One
At FSG, we've put together this comprehensive guide to help you navigate the complicated world of commercial lighting products and services. The guide walks you through replacing your commercial lighting, from the bulb types to the lighting audit to installation. Included are lighting worksheets that you can print for your team as well as a detailed bulb reference chart, so you know exactly what's in your facility.
Download Commercial Lighting Buyers Guide
FSG Energy Efficiency Programs is looking forward to learning more about your utility program goals. Submit the form to learn more about FSG's Program Implementation capabilities and how we can partner to meet your EE goals.