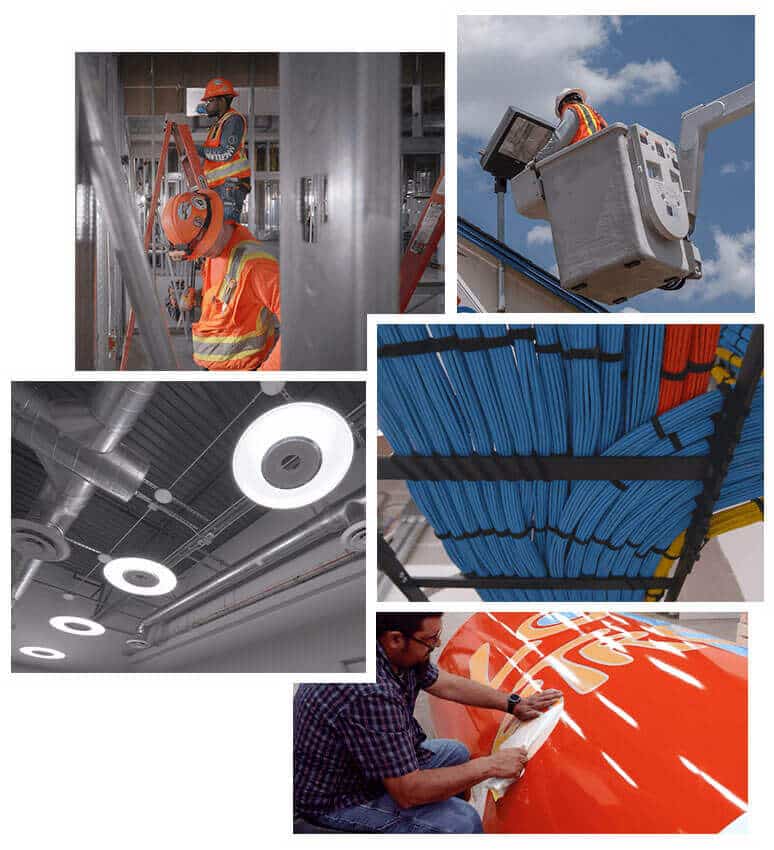 FSG is built to make a difference.
Since 1982, we've helped thousands of businesses find strength in their facilities.
We believe it should be easier for businesses and other organizations to get help with their facilities challenges. We're motivated by the greater success our clients can experience when their buildings truly start working for them.
23,000+ companies large and small trust FSG
We love working with FSG. They're professional. They are always willing to go above and beyond. Their attention to detail and their attention to safety is very much appreciated.
Jake Mertel, TMG Core
TMG Core
Excellent work. Knowledgeable electricians and fair pricing.
Great technical support, Bryan and Earl are pros at what they do!
Ramiro Banda
Ramiro Banda
I received prompt and excellent professional service from Latrez Miller! I am soo glad that FSG was assigned to retrofit the lights in my bakery. Chef Sonya,owner
Comencé trabajando por FSG hace casi siete años y encontré un camino a una carrera que no solo me ha ayudado a crecer, sino también ha ayudado a mi familia a crecer. Nunca imaginé que pudiera aprender, crecer y hacer todo lo que he podido hacer con FSG.
Brannon Bourland
FSG Team Member Since 2012
If your looking for a specific bulb or light this is the place to go! Great staff and very knowledgeable!
Joseph Aguilar
Joseph Aguilar
I have used FSG for numerous projects. They have been great business partners on our many projects.
Great employees, well managed, clean showroom knowledgeable personnel. Good experience.
Hazel Barmore
Hazel Barmore
I love coming here they always have what I need and when I'm not sure what I need they are very helpful on recommending the best product for the job great prices and friendly staff and electricians I highly recommend FSG Denver
Victor Brown
Victor Brown
I began working at FSG almost seven years ago and found a career path that hasn't just helped me grow, but has also helped my family grow. I never dreamed I would be able to learn, grow, and do as much as I've been able to do at FSG
Brannon Bourland
FSG Team Member Since 2012
FSG is only as strong as our teams. We're always looking for people who are ready to make a difference. Take charge, make a move, and come find out where we can go together.
Around the corner and around the country.
Make your facilities better.
Work smarter, make employees and customers happier, save money, and enjoy a modern environment. FSG is here to help.