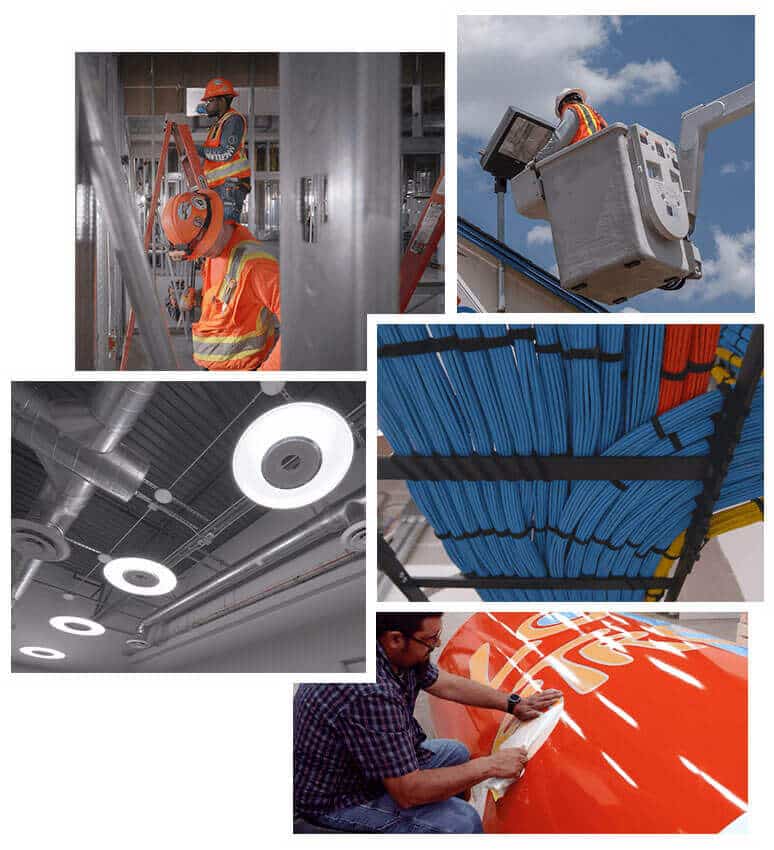 FSG is built to make a difference.
Since 1982, we've helped thousands of businesses find strength in their facilities.
We believe it should be easier for businesses and other organizations to get help with their facilities challenges. We're motivated by the greater success our clients can experience when their buildings truly start working for them.
23,000+ companies large and small trust FSG
The guys at the counter were very friendly and knowledgeable. They also helped me select the perfect LED's for my location. Thank You.
Great service and communication. They helped us save a lot of money on our electric bill and get a great rebate from SCE. Thank you all!
James William
James William
In FSG, we found a partner that will be here with us for the long haul. We know that if ever we need them, they are only a phone call away.
Lindsay Tyson, Davita
Davita
While the products and service provided by FSG and Bernie Erickson have always been good, the service they have provided to schools across Montana during the past seven months of the pandemic has been exceptional!  Montana Cooperative Service with member districts across the state has recently awarded FSG our highest award, Montana's 'Best of the Best' for 2020.
Dave Puyear, Montana Cooperative Services
Dave Puyear, Montana Cooperative Services
The guys here make this place a good experience. Any lighting and electrical needs can be solved by the guys here. They do residential as well as commercial projects.
Nik Mcrae
Nik McRae, Corpus Christi
FSG San Antonio excellent job and big thanks to the young men that help.
Ron Thompson
Ron Thompson
FSG is great to work with employees are very courteous and safety conscious when servicing Lowe's Corporate Facilities, when a request is submitted FSG is very responsive usually between 24 to 48 hour turn around very friendly and attentive to all of our needs. Many, many thanks and greatly appreciated!
Ricardo Baca, Lowe's
Lowe's
Best company to use for your electrical needs Jason is always helpful.
Comencé trabajando por FSG hace casi siete años y encontré un camino a una carrera que no solo me ha ayudado a crecer, sino también ha ayudado a mi familia a crecer. Nunca imaginé que pudiera aprender, crecer y hacer todo lo que he podido hacer con FSG.
Brannon Bourland
FSG Team Member Since 2012
Although this review has nothing to do with lighting, I had to give a shout out to these gentlemen after experiencing their exceptional customer service first-hand yesterday. I ended up parking in their parking lot moments after I got a flat tire (nearest safe location), and as I proceeded to wait 6 or so HOURS for tow service, they checked up on me regularly, brought me water, and even offered to get me in touch with a reliable tire repair specialist they knew. If they extend this level of customer service to a total stranger…I have confidence you'd receive the same high-level of care if you work with them on your lighting needs.
FSG is only as strong as our teams. We're always looking for people who are ready to make a difference. Take charge, make a move, and come find out where we can go together.
Around the corner and around the country.
Make your facilities better.
Work smarter, make employees and customers happier, save money, and enjoy a modern environment. FSG is here to help.